MF carries a symptom burden that affects the majority of patients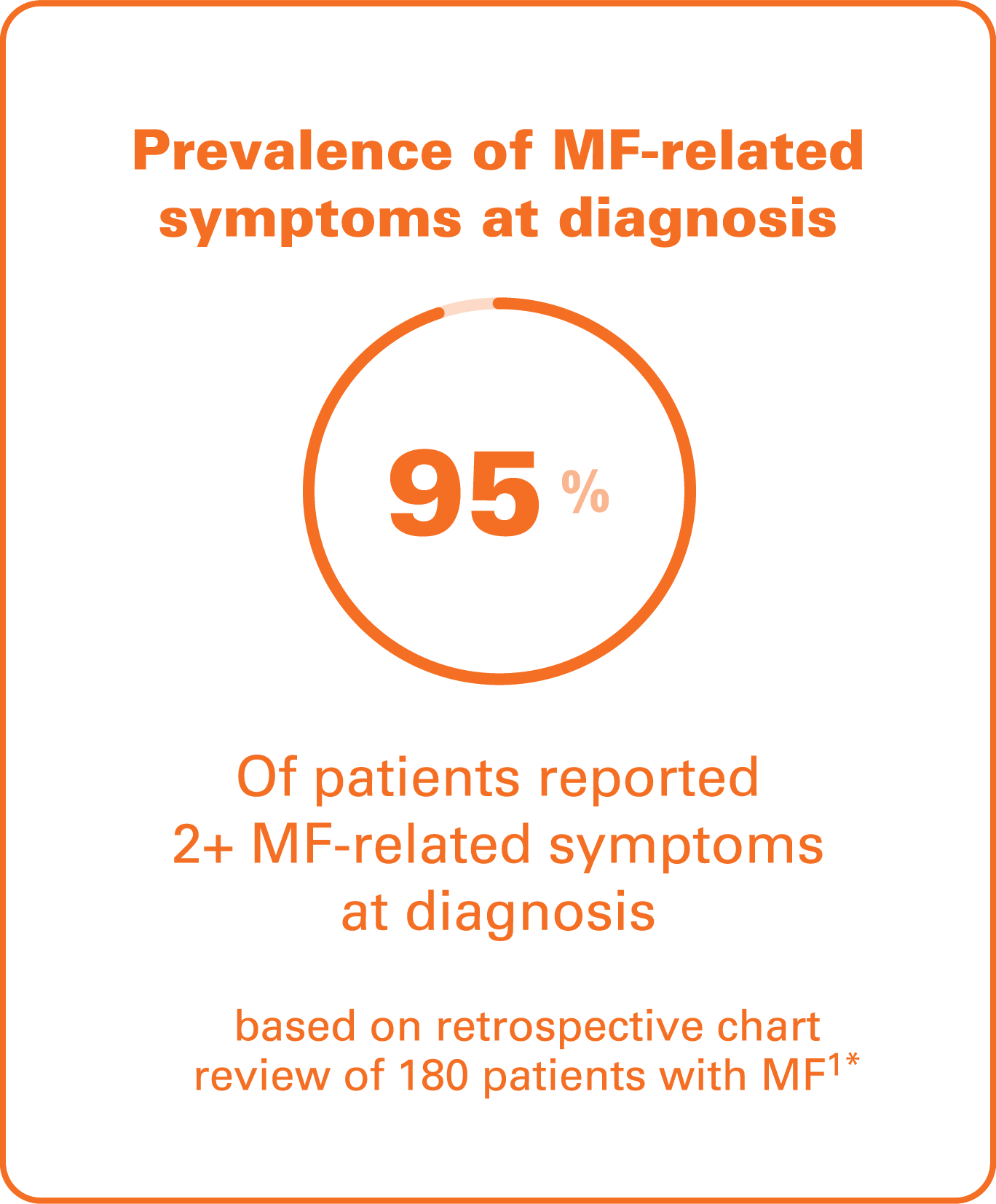 *Retrospective observational study of symptom burden and splenomegaly in 180 patients with MF; data were collected at the time of diagnosis of MF in patients without splenomegaly (n = 78) or at the time of detection of splenomegaly in patients with splenomegaly (n = 102). In patients with splenomegaly, splenomegaly was most often recorded at the time of diagnosis (median time from MF diagnosis to reported splenomegaly was 1 day).1
MPN symptom burden impacts quality of life
The MPN Landmark Survey was a large-scale survey of 813 patients with myeloproliferative neoplasms (MPNs) (MF, n = 207) and assessed perceptions of overall disease burden, quality of life (QOL), activities of daily living, and work productivity.2 In the Landmark survey: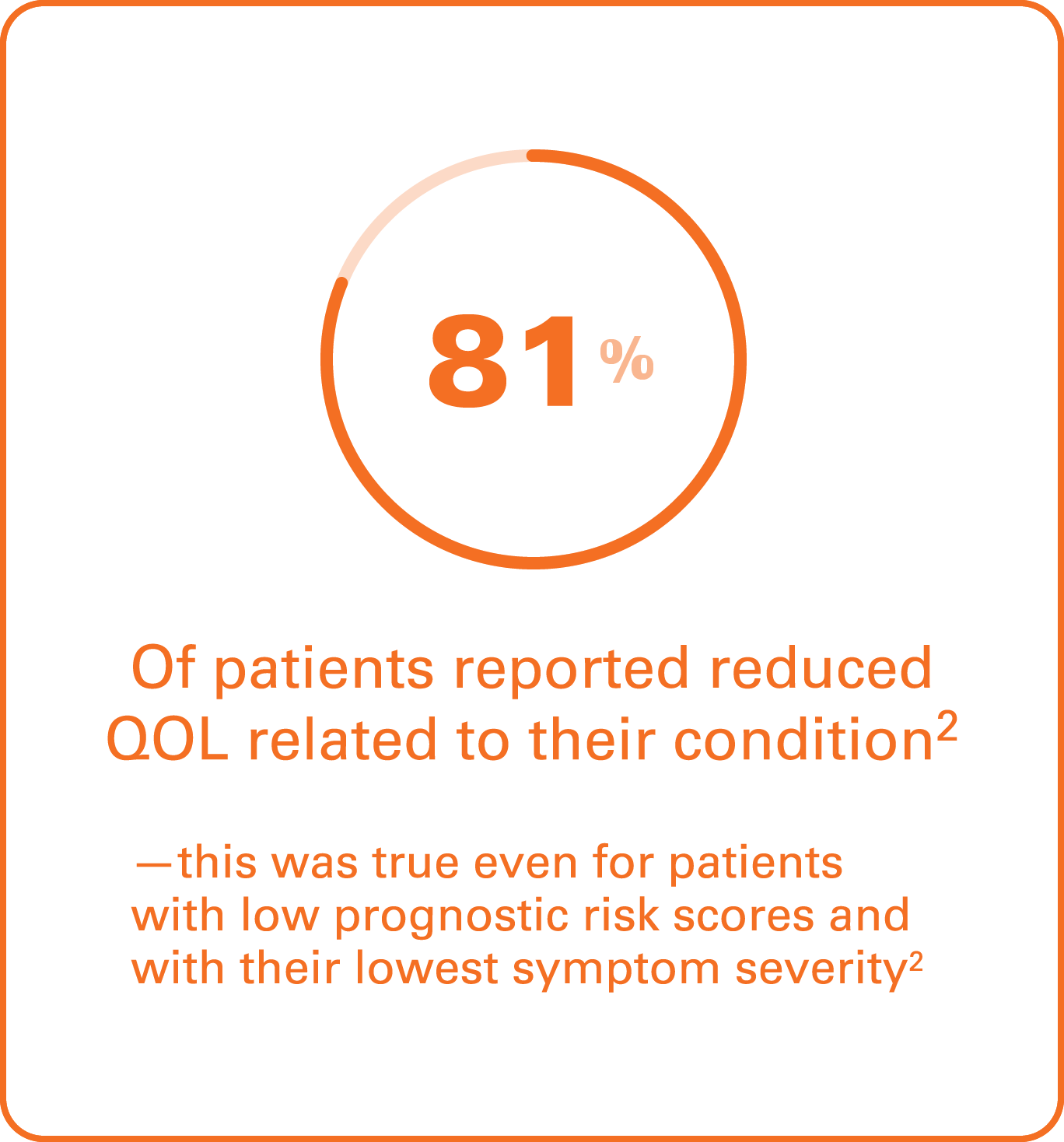 Five most common MF symptoms2†
Fatigue

Abdominal discomfort

Night sweats

Bone pain

Itching
Survey sponsored by Incyte Corporation.
Symptoms represent only those included in the MPN Symptom Assessment Form Total Symptom Scores (MPN-SAF TSS) and are not inclusive of all symptoms that were assessed in the MPN Landmark survey.
†Symptoms were reported within the last 12 months prior to survey.2
Starting the conversation about MF symptoms
MF can place a substantial burden on patients. Common symptoms and clinical manifestations include3:
Fatigue
Fever
Weight loss
Anemia
Leukoerythroblastosis
Pruritus4
Night Sweats
Splenomegaly
Increased or decreased white blood cell levels
Bone marrow fibrosis
Other possible clinical presentations of MF are3:
Hepatomegaly
Lymphadenopathy
Pleural effusion
Osteosclerosis
Periostitis
Portal hypertension
Ascites
Nerve or spinal cord compression
Hypertrophic osteoarthropathy
Megakaryocytic dysplasia
References: 1. Mitra D, Kaye JA, Piecoro LT, et al. Cancer Med. 2013;2(6):889-898. 2. Mesa R, Miller CB, Thyne M, et al. BMC Cancer. 2016;16:167. doi:10.1186/s12885-016-2208-2 3. Abdel-Wahab OI, Levine RL. Annu Rev Med. 2009;60:233-245. 4. Barosi G. J Clin Oncol. 1999;17(9):2954-2970.