MF is a serious disease that may require active management at diagnosis2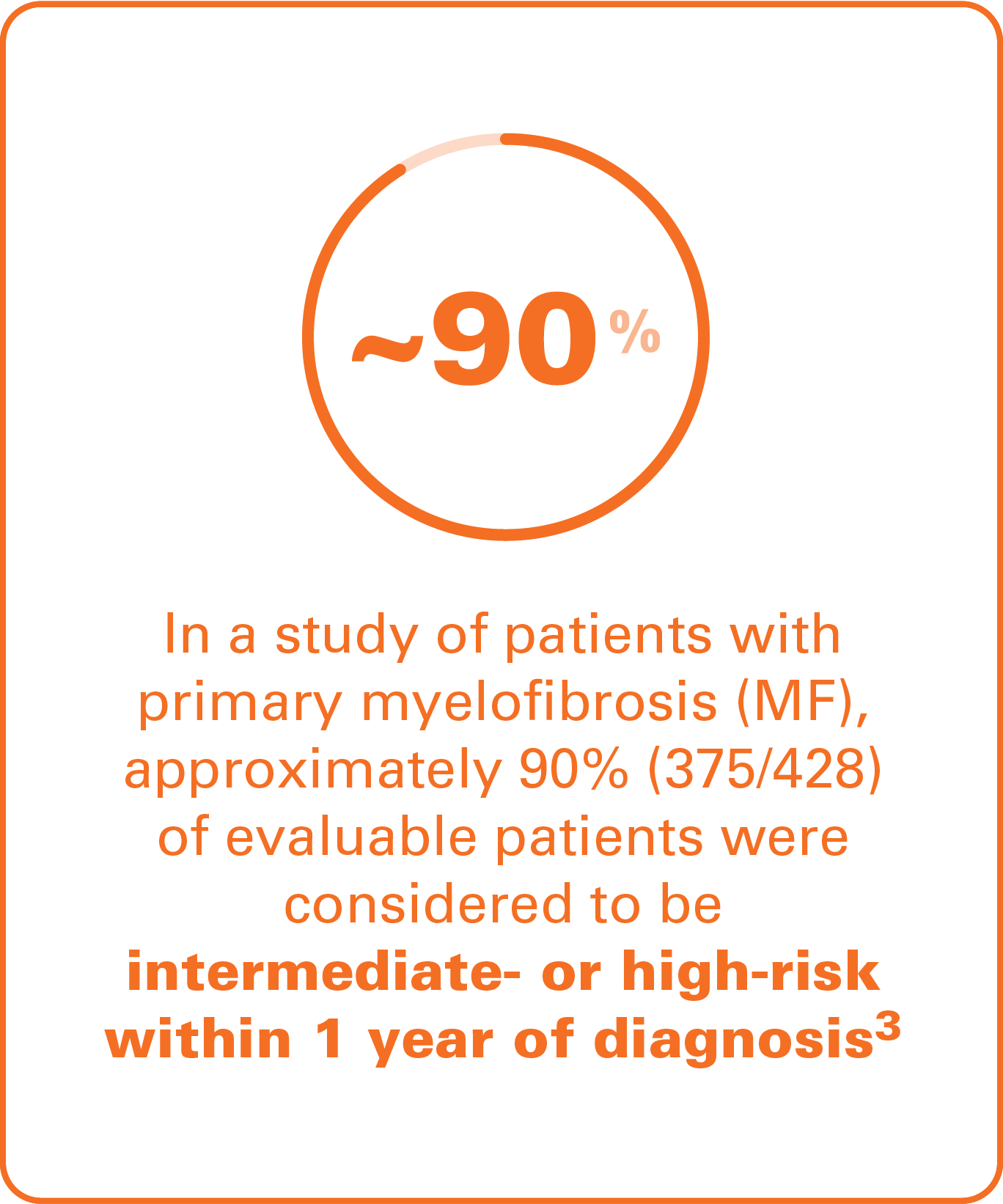 Any one of the following risk factors* indicates a patient is already intermediate-risk1,3:
Hemoglobin <10 g/dL
Circulating blast cells ≥1%
Leukocyte count >25 x 109/L
Platelet count <100 x 109/L
Age >65 years
Red cell transfusion dependency
Constitutional symptoms
Unfavorable karyotype
*As included in the Dynamic International Prognostic System Plus tool.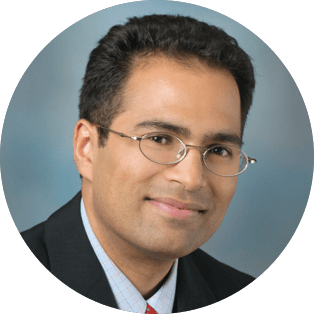 Splenomegaly is an important clinical indicator in patients with MF and in my practice, I find that spleen assessment can be a powerful tool to help monitor disease progression.
—Naveen Pemmaraju, MD
References: 1. Cervantes F, Dupriez B, Pereira A, et al. Blood. 2009;113(13):2895-2901. 2. Barbui T, Barosi G, Birgegard G, et al. J Clin Oncol. 2011;29(6):761-770. 3. Gangat N, Caramazza D, Vaidya R, et al. J Clin Oncol. 2011;39(4):392-397.
Get expert insights and other support for critical MF topics
Spleen assessment
Discover why spleen palpation is so vital in MF diagnosis and disease management and learn Naveen Pemmaraju, MD's technique for spleen measurement.
Symptoms
Learn about the prevalence and effect of symptoms associated with MF, and access a resource focused on symptoms with insights by Ruben A. Mesa, MD, FACP.